Insurance Coverage During Transport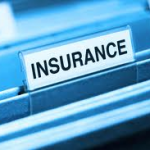 To make this process as uncomplicated as possible we provide the following information. Here are some helpful tips you may not be aware of when it comes to coverage for your vehicle:
The cargo insurance policy in effect during transportation covers damage to the vehicle in the way of scratches, dings, dents, and gouges. It also covers neglect in loading, unloading and transportation of the vehicle by the driver. Any resulting damage would be addressed to the cargo policy in effect by the carrier.
Before your car is shipped we provide you with detailed instructions on how to prepare it — the insurance does not cover personal items left in the vehicle.
The driver inspects the vehicle for any pre-existing damage before loading you're more than welcome to make a list of anything you are aware of or even take a couple of pictures of something in particular
The driver will perform the same inspection process when he delivers the vehicle. His condition report (bill of lading) will provide you with an opportunity to make note of anything that may have occurred during shipping. If damage occurs he will do our best to rectify the situation or reimburse you for any repairs that your vehicle may need.
https://www.newenglandtoflorida.com/wp-content/uploads/2023/05/New-England-to-Florida-Logo.png
0
0
Jim Belletete
https://www.newenglandtoflorida.com/wp-content/uploads/2023/05/New-England-to-Florida-Logo.png
Jim Belletete
2013-12-29 07:38:17
2023-05-09 14:13:09
Insurance Coverage During Transport